We have multiple offerings to our community that we provide that are either free or very little charge?  This page lists a few of those things, but it's every evolving, and the best way to find out if we can help is to simply ask! 
You are always welcome to call 303-364-7187 or email admin@sablealturafire.org
Address Markers:
We build it, you mount it!  Since 2007, we have provided our District Residents these reflective address markers free of charge!  Our goal has always been to have all addresses marked from the roadway with these signs featuring reflective numbers.  These signs make us finding the addresses and properties in our District very easy!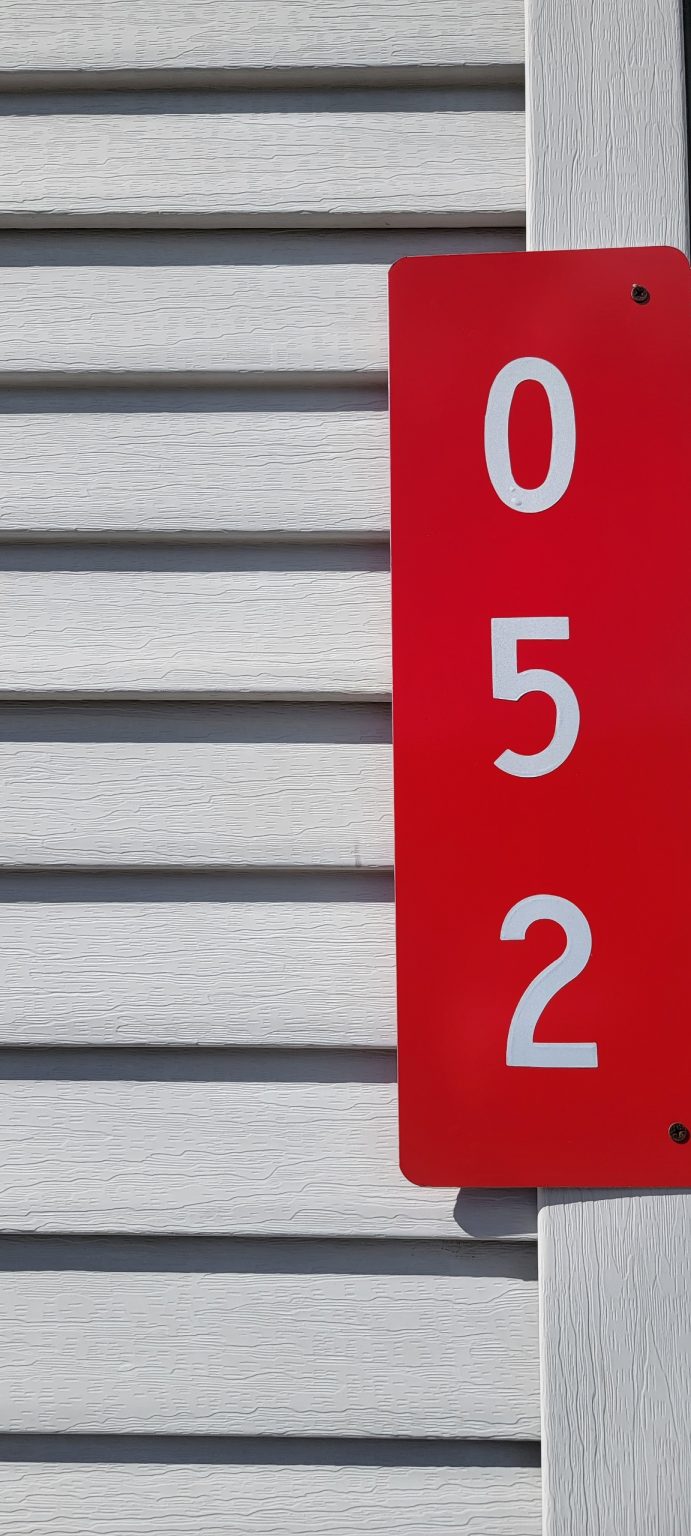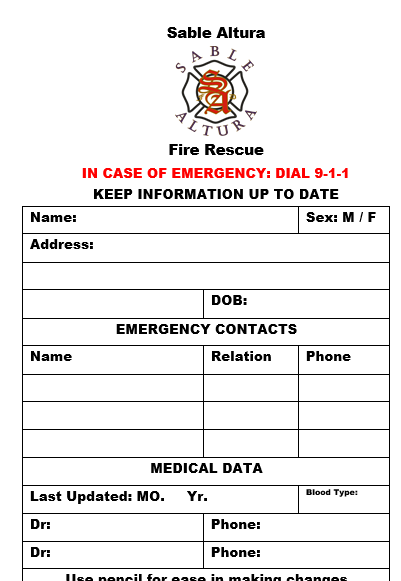 File of Life:
The "File of Life" program is another must for our District Residents!  Using this simple form, you can provide any medical conditions, medications, contact information, and critical other data in advance!  Simply put the document in the provided magnetic folder, and attach that to your refrigerator! In case you or a loved one can't give us this information directly, we know to look for this handy form.  It helps us to quickly get the information we need to help you faster!

Child ID Kit:
Our Child ID Kit, is a free of charge kit that helps you keep critical identifying information and records for your child!