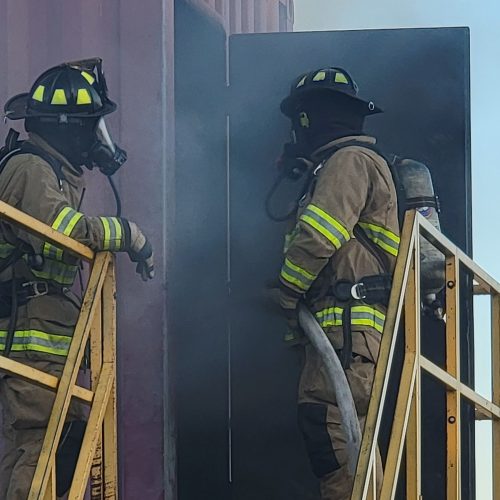 Honor, Courage, and Committment...
Being a volunteer
Roughly 70 percent of America's firefighters are volunteers. This includes many Sable Altura firefighters! We invite you to join our ranks.
Sable Altura is a progressive fire department serving a special district in the urban-rural interface east of Aurora. Our volunteers come from all walks of life and are bound together by a dedication to serve others.
As a volunteer, you will gain valuable training in firefighting, hazardous materials and medical response during a rigorous academy and probationary period. Volunteers holding an EMS certification may take advantage of the many free continuing education opportunities which we offer to our staff.
Volunteer benefits
– Volunteer staff of our department enjoy access to a huge range of training opportunities. During fire academy, all our recruits test for their Fire I and Hazardous Material Operations certifications. They also receive extensive training in emergency medical response which prepares them to later test for their Emergency Medical Responder certification or succeed in an EMT or paramedic course.
– Additional training in technical rescue, Firefighter II, and hazardous materials response is offered on a regular basis. We are also an accredited EMS training group and offer free education to our staff including IV Approval, EKG, ACLS, CPR, refresher courses, and monthly CE's.
– Most importantly, our staff gain valuable experience in the fire service and EMS while providing vital services to the community. Our department has been the launching point for many successful careers in public safety.